---
Frontier Girls Troop 377 was first chartered on January 25, 2016 as an alternative scouting-type program for the highly active and spirited young girls who wanted to experience a program that mirrored one that many of their brothers, who had joined the Boy Scouts of America (BSA) program experienced. Because the "Frontier Girls" program itself permits a seamless integration with the local BSA programs, the planning committee thought this would be the perfect complement to the existing BSA scouting programs already sponsored by the Christiansburg Presbyterian Church, but one that would cater specifically to the young girls in the community. Our troop will be working alongside Cub Scout Pack 141 and Boy Scout Troop 141 to provide the ultimate scouting experience for our members. Because the program honors the badge requirements of other programs, like the BSA, as long as they are used as age appropriate requirements, the Troop can use BSA-like requirements in conjunction with BSA-like experiences to earn badges through the "Frontier Girls" program.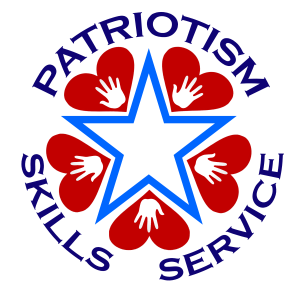 Since 2007, the "Frontier Girls" program has provide a scout-like program for girls that goes back to the values and goals of the original Girl Scouts. Similar to the Boy Scout program, the "Frontier Girls" program aims to contribute to the development of young girls while helping them to achieve their full physical, intellectual, social, and spiritual potentials as individuals, as responsible citizens, and as members of the local, national, and international communities. A good scouting program will not only help in the early formative years but will carry over into the adult years, as it helps to develop the needed skill for lasting relationships throughout life, while setting the standards, ethics, and values by which each adult should live. The mission of the "Frontier Girls" program is to raise women of honor to be the mothers and leaders of the future through life skills, leadership, character building, teamwork and service to others. We want to prepare young girls to make ethical and moral choices over their lifetimes by instilling in them the values of the "Frontier Girls" Promise, Motto, and Creed. This program will provide an opportunity to try new things, will provide service to others, will build self-confidence, and will reinforce ethical standards. With over 1200 badges to earn from, there is something in this program for everyone.

"Frontier Girls" celebrates the American spirit that makes us great. This country was built upon a strong faith in God, strong family values, and the acceptance of those who are different than ourselves. We are a people of loyalty, of faith, and of innovation. We pride ourselves on our resourcefulness and our freedoms. These are the traits our country was built on, but they are slowly being eroded away in a culture of instant and self gratification and irresponsibility. The Frontier Girl program seeks to restore a focus on good moral character, patriotism, community service, and a love of learning. The American spirit thrives upon the constant desire to discover new things, to ask more questions, and to find more answers. The badge program is divided into nine "Areas of Discovery" in an effort he help girls to find something new and something exciting in everything they study and to encourage them to never want to stop learning. This program strongly believes that girls can do anything they set their minds to and should have the opportunity to explore any subject that interests them. For this reason the program has made a commitment to writing a badge on virtually any subject a girl wishes to learn about with the exception of a few topics that are considered "controversial." These topics, we feel would be better addressed by parents and/or religious leaders.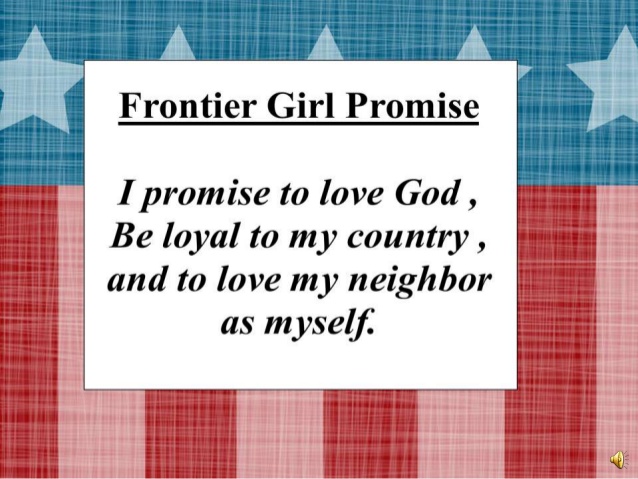 While the "Frontier Girls" program is based on Biblical principles, membership is open to girls of all faiths and religions who are willing to recite and live by our promise and creed. And though members and volunteers are required to have a belief in God, the program does not require a belief in any particular religion and all faiths are welcome. Even though the program allows for specific religious doctrine be taught at troop meetings, if the troop is owned by a specific church, the is not the case with our troop. While we are sponsored by the Chrisitansburg Presbyterian Church, one does not need to be a member of the church to join our troop. "Frontier Girls" believes that it is important to realize that we are accountable to a higher power for the lives that we live and to give thanks for the blessings that we receive, so prayer is welcome at our meetings and thanks will be given before any snacks or meals.

A "Frontier Girls" troop belongs to an organization with interests similar to those of the "Frontier Girls" missions, creed, promise, and motto and has been chartered by the "Frontier Girls" organization to use their scouting program. This organization, referred to as he "chartered organization" and is responsible for providing a suitable meeting place, adult leadership, supervision, support materials, and opportunities for a healthy scouting life for the members under its care. Each organization appoints representatives to oversee all such programs under their care. Our troop is sponsored by the Christiansburg Presbyterian Church located on Main Street in downtown Christiansburg. Even though you do not have to be a member of the church to join the Troop, the church does provides us with leadership, guidance, and a facility to hold our meetings and special events.

Though all positions in our troop are manned by volunteers, the Troop still operates on a budget. Fundraisers, dues, and donations are our main sources of income. These funds are used to pay various expenses such as, but not limited to Troop Charter registration, advancement badges, pins, and other awards, materials and supplies. Our charter expires in January. All new scouts must pay to register with the "Frontier Girls" organization yearly as well as existing members. Memberships are good for twelve months from the date of your complete registration is accepted. The troop will also collect dues yearly. Any materials needed by the troop meetings will be furnished by the leadership or by the Troop Treasury. Parents are asked to provide refreshments for the troop meetings on a rotating bases, when need.
---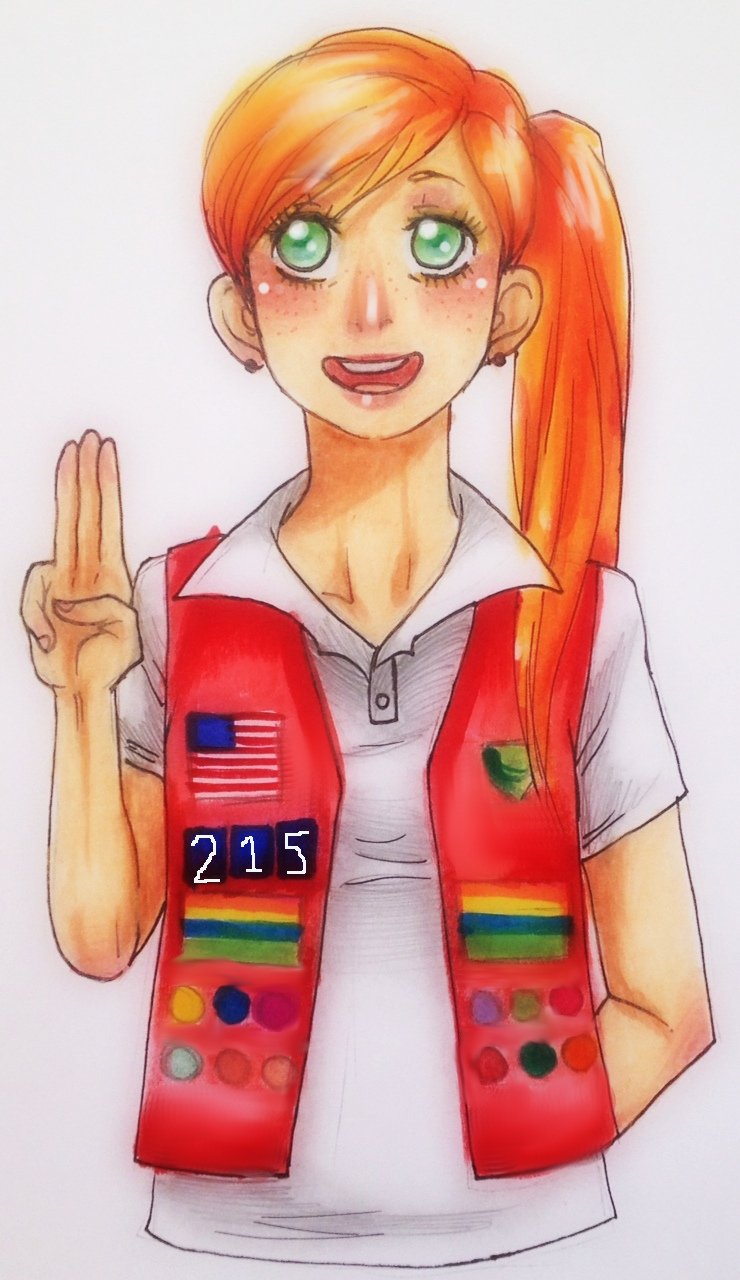 Membership requires you to join the "Frontier Girls" program, which can be done by going to they website and clicking on the Join Now! button. Once you have joined then then can join our troop. Our troop currently includes a wide age range and will be working together as a unit to earn badges. Most of the badges and awards are offered at every level from preschool through adult, allowing girls and women of all ages to work on the same badge at the same time with the requirements getting more difficult as the girls get older. The program itself is very flexible for busy families and is designed to work with multiple ages (3-18) in a single troop, all working on the same badge at the same time, but at differing skill levels. This allows families with more than one daughter to have all girls in a single troop and allows mothers who also wish to earn badges to earn them alongside her daughter. It also gives younger girls role models closer to their own age, while giving older girls more leadership opportunities. Girls in 3rd through 12th grade may hold a variety of leadership positions within their troop, and girls in grades K-12 may also earn leadership awards by developing and demonstrating leadership skills. Skills include such things as decision making, responsibility, communication, fairness, organization, and more. The program currently offers more than 1200 individual badges and they are adding more every day.

"Frontier Girls" is designed to work with multiple ages (3-18) in a single troop. A troop can be made up of Penguins (Preschool or ages 3-5), Otters (Grades K-2 or ages 5-8), Dolphins (Grades 3-5 or 8-11 years), Butterflies (Grades 6-8, or 11-14 years), Eagles (Grades 9-12 or 14-18 years), and Owls (Adult Participant), as well as parents and family members, and volunteers, all of whom hold meetings throughout the month. Each of these program levels have been named after animals to show the girls that there is something to be learned from all of God's creation if only we are willing to look. Working with different ages effectively begins with an understanding of the developmental aspects of each age group. Our troop plans to have at least two troop meetings per month designed to help each member advance. Since scouting is family oriented, parents of the Penguins (Preschool or ages 3-5), Otters (Grades K-2 or ages 5-8) level are encouraged to attend all meetings. The meetings are not designed to be an hour or so of free baby sitting for your daughter. If you cannot attend a particular meeting with your daughterv, we require you to escort her in and out of the meeting. This will promote safety and allow us the opportunity to pass on important information.

The "Cub Scouts" have a very similar program structure but members are divided into a group of six to eight boys, called a "den." A den consists of a group of boys, the same age, that come together and work on age appropriate adventures for status and rank, and recognition in the Pack. A den can be made up of Lions (kindergartners), Tigers (first-graders), Wolves (second-graders), Bears (third-graders), Webelos (fourth-graders) or Arrow Of Lights (fifth-graders) that also hold meetings throughout the month.

In the Cub Scouting program, there is what is referred to as a "pack." A Pack consist of all of the dens, parents and family members, and volunteers coming together once a month under the direction of the Cubmaster to share the activities of the dens and to recognized each scout for his achievements. Recognition is an important event to young boys. Since the "Frontier Girls" permits a seamless integration with the local BSA programs, the planning committee thought it would be perfect for the troop to join with Cub Scout Pack 141 for their pack meetings so that our members could share the activities of the troop and be recognized as individuals for each of their achievements. These pack meetings are held the fourth Thursday of each month from September through May (except during the months of November and December when meetings are the third Thursday) starting at 7:00 p.m.. During the summer months (June through August), we have summer activities each month to keep the both groups active.

The planning committee believes that recognition for one's accomplishment is an important event to both troop members and pack members. Both programs feature advancements based on a series of requirements that gives each member a sense of personal achievement as he or she earns badges, provides fun for both girls and boys, and strengthens family bonds as adult family members work with their daughters and sons on advancement projects. Everything in both programs is designed to have the members doing different adventures to achieve the aims of Frontier Girls and Cub Scouts, which includes citizenship training, character development, and personal fitness.


---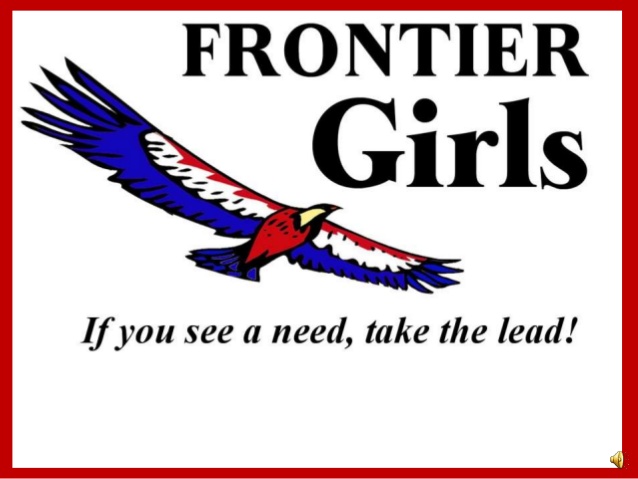 Frontier Girls Troop 377 is a new troop that is still in its infancy stages. And though our leadership has over two decades of combined scouting experience, this program is new to each of us. As a whole, the "Frontier Girls" program is still a fairly new program and they are constantly making improvements. As we sail forward, please understand that we may have to make some minor course corrections in order to fine tune our program. So please bear with us we learn this new program so that we can the best scouting experience for your daughter. The benefit of any program can be measured by those who rise to its top. Much like the rank of Eagle Scout, with the Boy Scout program, the top of the "Frontier Girls" program is the Grey Diamond Award, an accomplishment that caps years of work, progressive leadership responsibilities, civic awareness, community volunteerism, and dozens of merit badges based on learning specialized skills. It is a long and difficult road, but if a member sticks with it and accomplishes her goal, the reward is great. If it is important for your daughter to learn new physical skills, to learn to get along with girls of her same age as well girls of other ages, to develop her mental process, to develop a conscience, and to develop personal independence, then "Frontier Girls" is the way to go. As you learn more about the joys of scouting, your daughter will experience growth working on these important developmental task by joining the troop. If you are interested in learning more about the "Frontier Girls" organization, getting information about the program, and/or to find out why "Frontier Girls" is for families like yours, go to the "Frontier Girls" website or click on the image on the left to join the fun. If you are interested in joining our Troop, click here for more information on contacting us.