---
July 3, 2019
---
IMPORTANT NEWS UPDATES: We will list our most important Pack news updates in this section. So please check back often for new notices, new information about upcoming events, or even reminders about upcoming events. Council and District events are listed further down on this page.

Town of Christiansburg July 4th Festival – July 4.

Community Service Project (CSP): Adopt-A-Street Program – July 21.

Annual Pool Party – July 27.
---
SUMMER FUN IN JUNE, JULY, AND AUGUST:
The Pack Committee is in the process of planning another exciting Scouting year. We are excited about the options available for the upcoming year and looking forward to getting started. Meanwhile, during the summer months, we still get together once a month for an activity. This year we have planned a Family Picnic in June, a Community Service project and Pool Party in July, and Putt-Putt for August. We are also looking at attending a baseball game. So get ready for some summer fun.
TOC JULY 4TH CELEBRATION:
This year, we are participating in the Town of Christiansburg July 4th Festival from 10:00 a.m. to 4:00 p.m. in Downtown Christiansburg to promote the Family Of Scouting programs sponsored by the Christiansburg Presbyterian Church. So, if you plan to attend the festival, please help to promote our scouting programs by wearing your uniforms, if you have one. Also, stop by our booth and say Hi. And don't forget to tell your friends to stop by so that they can get information the programs that we offer as well as some information on other like programs in the New River Valley area. We hope to have information to help others find the right organization for them, no matter where they live.

So, come out and be part of the experience. Join us and the Town of Christiansburg as we celebrate July 4th in Downtown Christiansburg. Put on your Class A or your Class B uniforms, come out, and help our Family Of Scouting program promotion efforts.
CSP: ADOPT-A-STREET PROGRAM:
It is that time again. Our Community Service Project (CSP): Adopt-A-Street Program will be held on Sunday, July 21, at 2:00 p.m.. We will be collecting trash again. Remember that this is a four-part event and this will cover the final part. So wear your Class B uniform, bring your gloves, and let's get ready to do some community service. We will meet in the CES parking lot. There is no rain date set, so if the weather is bad (raining, snowing, ice on the ground, etc.), the event will be canceled and not rescheduled.
POOL PARTY:
Our annual pool party is Saturday, July 27, starting at 7:00 p.m. at the Frog Pond. This is a family event, so bring the family out for a great time. So plan to come out and have some fun in the pool. No uniforms required. We look forward to seeing you there.
UNIFORMS:
Just a reminder that Class A uniforms are required for all our scouts and are to be worn in their entirety to all scouting functions unless otherwise noted. For more information about Pack uniforms, see the "Uniforms" page under the "About" tab on the main menu bar. Please do not let you lack of not having a uniform prevent you from coming to any of our meetings, event, or functions. We do allow time for you to get a uniform.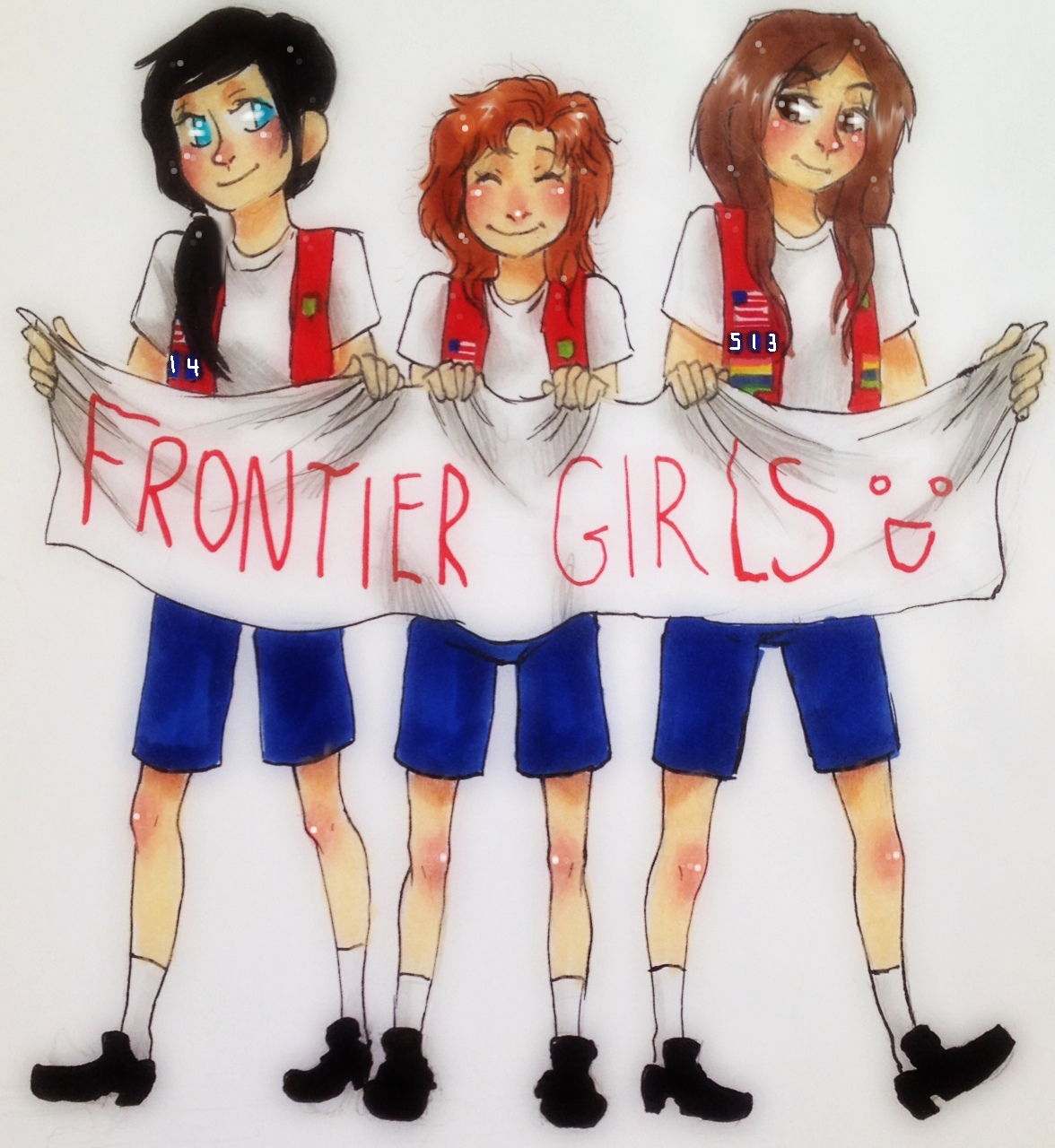 FAMILY OF SCOUTING PROGAM:
Our scouting programs will not participate in the official Boy Scouts of America (BSA) Family Scouting program because we already have an alternative scout like program for girls that is a part of our Family of Scouting program. Frontier Girls Troop 377 was launched in January 2016 as an alternative scouting-type program for the highly active and spirited young girls who wanted to experience a program that mirrored one that many of their brothers, who had joined the BSA program experienced. Because the "Frontier Girls" program itself permits a seamless integration with the local BSA programs, the program is the perfect complement to the existing BSA scouting programs already sponsored by the Christiansburg Presbyterian Church, but one that would cater specifically to the young girls in the community. Please click HERE to visit our Troop 377 website for more information on the program itself. Also, please check out and like our Facebook page at @FGTroop377. If you have family members or friends that you think would be interested in any of our Family of Scouting programs, please share this information with them. Should you have any questions, please feel free to contact us.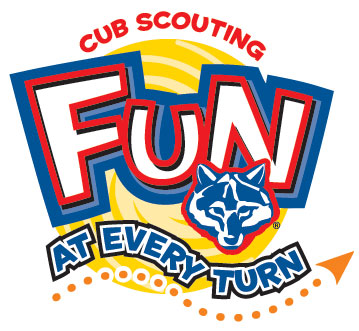 WE NEED YOUR HELP:
It is "Not Too Late For Scouting" and we could use your help spreading the word. If you know of a young boy who would benefit from the Scouting program, please invite the entire family to your next Den meeting or to our next Pack meeting.

This would a great way for them to see firsthand what the Scouting program and our Pack are all about. Please share this information with your family and friends because they may know someone who could benefit from these great programs. If they have any questions before the meeting, please have them to contact our Cubmaster. Once again, we thank you for your help.
WEBSITE UPDATES:
It has been a few years since our new website rolled out and became live. Since that time, our website team has been diligently working to build a more user-friendly website that will grant access to information about our Pack as well as updates and news from our Pack. Most websites have what is referred to as "a site map," which is very similar to the "table of content" one finds at the beginning of a book. This table of content lists the pages of the particular website with active links. This map is designed to help visitors to easily navigate through the website and help visitors easily find the exact content they are looking for on the website. While our site continues to be a "work-in-progress," we believe this addition will be beneficial to all who visit. You can find our "Site Map" under under the "About" tab on the main menu bar.
---

EVENTS FROM THE COUNCIL:
For information or information about online registration, go to the Blue Ridge Mountains Council website and look under Upcoming Activities.
The SCOUTStrong Presidential Active Lifestyle Award Challenge

Art Contest 2019
---
GETTING PACK ACTIVITY INFORMATION:
We have several means by which you can keep track of all the upcoming events in our Pack. Every month we will send out our Monthly News Update via email, highlighting the upcoming events for the month. We will post much of the same information on our website on our "Announcements" page under the "News" tab on the main menu bar. And we will post events weekly on our Facebook Page. We also have our Pack calendar on our website on our "Calendar" page under the "Schedules" tab on the main menu bar. And you can always see our latest, "Cub News Newsletter" on our "Newsletter" page under the "News" tab on the main menu bar.

Should you ever have a question, do not hesitate to contact any of the Den leadership. We want you to be informed and we use these tools to keep you informed with the latest Pack information, events, and announcements. So, if you ever need information, we have several places available where you can find what you need. And if you cannot find it anywhere else, you can always contact our Scout Leadership or our Cubmaster.
EMAIL LIST UPDATE:
If you have a new email address or another address that you would like to add to our distribution list, please email the Cubmaster the information and it will be forwarded to the appropriate Den Leaders. Please include the name to whom the address belongs and the scout's name that the address is to be connected to.
PACK IMAGES, PHOTOS, AND/OR PICTURES:
Images, photos, and/or pictures of our activities, which may include our scouts and members of their family, are posted on our official Facebook Page. Please know that we do not practice "tagging" in the images, photos, and/or pictures that we post to any of our social media sites and we strongly discourage the practice for privacy reasons as well as an overall general security standpoint. Every effort has been made to completely disable this feature on the social media sites that we use so that others cannot "tag" anyone in any of our images, photos, and/or pictures, however we make no guarantees, either expressly or implied. If you, as a parent or guardian would like to "opt out" of having images, photos, and/or pictures of your son or any members of your family published/posted on either of social media sites, please submit a signed and dated written request to the Cubmaster stating,

"I do not grant Pack 141 or any of the organization's registered leaders permission to publish/post any images, photos, and/or pictures on any Pack 141 social media sites that can clearly identify my son or any members of my family to the general public."

PERSONAL HEALTH AND MEDICAL FORM:
Every Scout in the pack is required to have a Personal Health And Medical form for 2019 - 2020 on file. Please make sure that you get one to your Den Leaders. For a copy of the form, click HERE.